The Ultimate Guide to Roof Inspections in Saint Paul, MN
As a homeowner in Saint Paul, Minnesota, keeping your home in good condition is a top priority. The roof is a crucial part of the structure that should never be neglected. With Sunrise Remodelers, your roof inspection needs are met with proficiency and excellence. We are experts in roofing, windows & doors, siding – with comprehensive services including repairs, installation, and replacement. In this post, we delve into the importance of roof inspections and why you should trust Sunrise Remodelers in Saint Paul, MN.
The Importance of Regular Roof Inspections
When was the last time you checked your roof? Regular roof inspections are vital in maintaining the integrity and longevity of your roof. Here's why:
Detecting damage in the early stages can save you a fortune in the long run. Through regular inspections, you can identify small issues before they escalate into significant problems.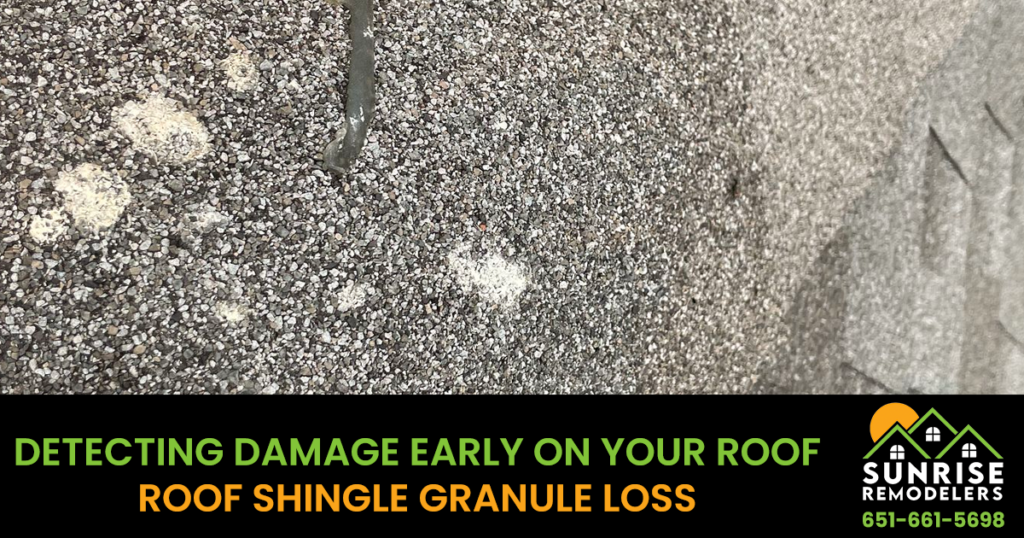 Enhancing Energy Efficiency
A damaged roof can lead to poor insulation, causing an increase in energy bills. Regular inspections can help maintain your roof in top condition, contributing to a more energy-efficient home.
The state of your roof significantly influences your property's value. A well-maintained roof is an investment that pays off should you decide to sell your home.
The Challenges of Roof Inspections in Saint Paul, MN
Saint Paul, Minnesota is known for its harsh weather conditions, especially during winter. These conditions can wreak havoc on your roof, making regular inspections even more essential.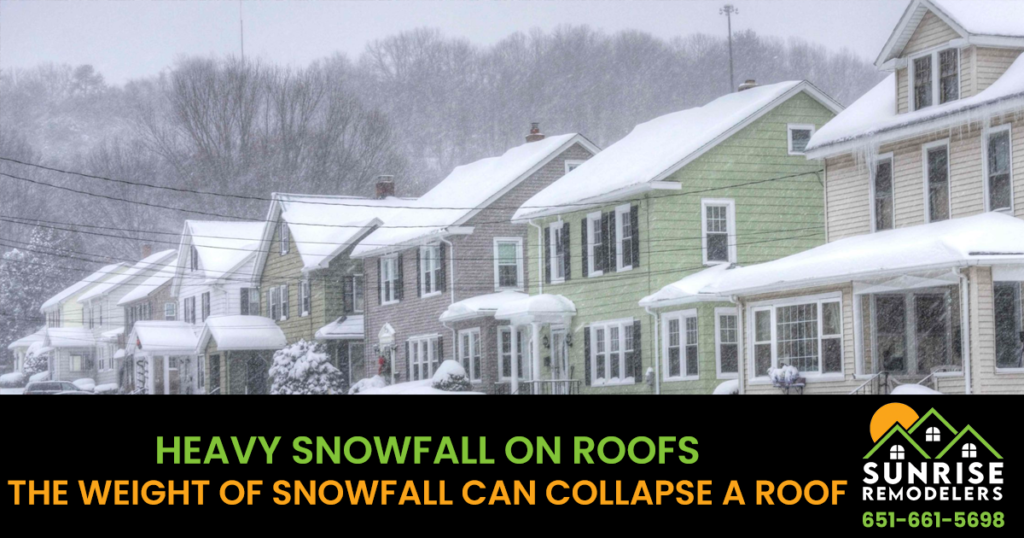 The weight of heavy snowfall can cause the roof to collapse if not structurally sound. An inspection will ensure that your roof can withstand the weight of the snow.
Ice dams are common in Saint Paul and can cause leaks and damage to your roof. Regular inspections can help in preventing and managing ice dams.
The Sunrise Remodelers Difference
When it comes to roof inspections in Saint Paul, MN, Sunrise Remodelers stands out. Our team is dedicated to providing exceptional services in roofing, windows & doors, and siding.
Our professionals have extensive knowledge and experience in roofing. They are well versed in the challenges that Saint Paul weather can pose and know exactly what to look for during an inspection.
From simple repairs to full roof replacements, Sunrise Remodelers is equipped to handle it all. We don't just identify the issues; we provide the solutions.
We use only the highest quality materials to ensure that your roof can withstand the Saint Paul weather and last for years to come.
What to Expect During a Roof Inspection with Sunrise Remodelers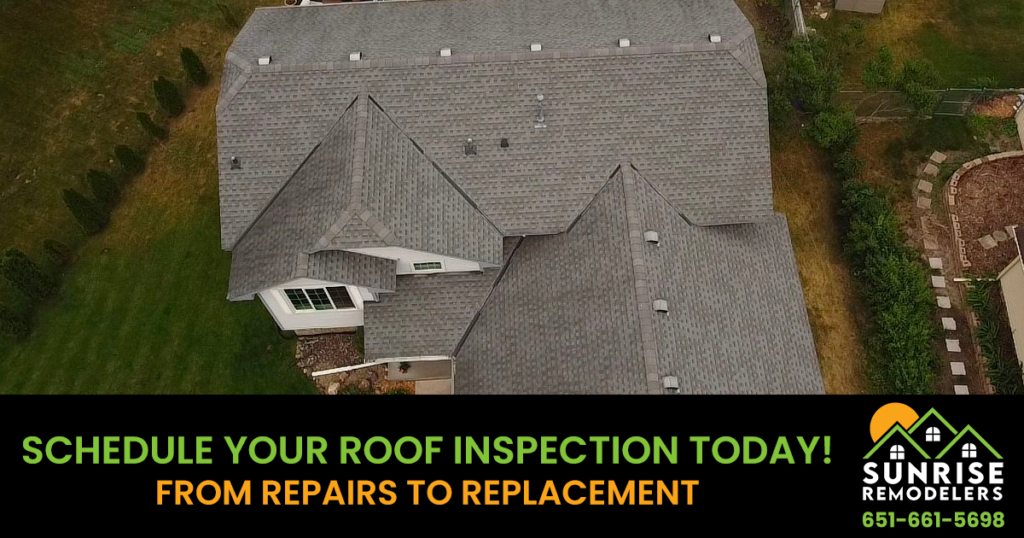 Our experts will conduct a thorough examination of your roof, both from the exterior and interior, to identify any issues or potential problems.
Schedule Your Roof Inspection Today!
Don't wait for a small issue to become a significant problem. Sunrise Remodelers is here to ensure that your roof is in the best possible condition. Our services don't stop at roofing; we are also experts in windows & doors and siding, offering repairs, installation, and replacement.
Protect your home and your investment with a roof inspection by the experts at Sunrise Remodelers in Saint Paul, MN. Contact us today to schedule your roof inspection!
Understanding the Types of Roof Damage
Roof damage can take various forms. Understanding these forms can help you gauge the severity of the issue.
In Saint Paul, MN, shingles can crack or become loose due to weather fluctuations. An inspection can reveal whether your shingles need repair or replacement.
Gutters are essential for guiding water off the roof. Clogged or damaged gutters can cause water to pool on your roof, leading to leaks.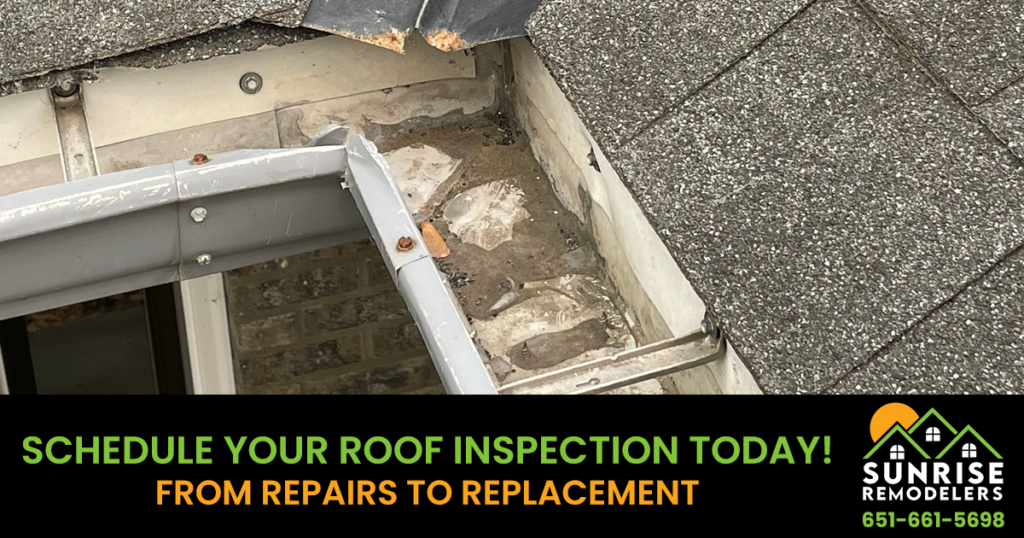 Flashing, the material that seals joints in your roof, can become compromised. This can lead to water seeping into your house, causing additional damage.
The Financial Benefits of Roof Maintenance
Keeping your roof in good condition isn't just about preventing leaks; it's also a wise financial decision.
By catching problems early, you can avoid the higher costs associated with major repairs or a complete roof replacement.
Many insurance companies offer reduced premiums for homes with well-maintained roofs. This is because a good roof reduces the risk of damage to the home.
Historical Roofs in Saint Paul, MN
Saint Paul, boasting a rich history, has many historical homes with unique roofs. Preserving these roofs is essential to maintaining the cultural heritage of the area.
Historical roofs often require specialized materials and techniques. Sunrise Remodelers understands the importance of preserving these roofs while ensuring they are safe and efficient.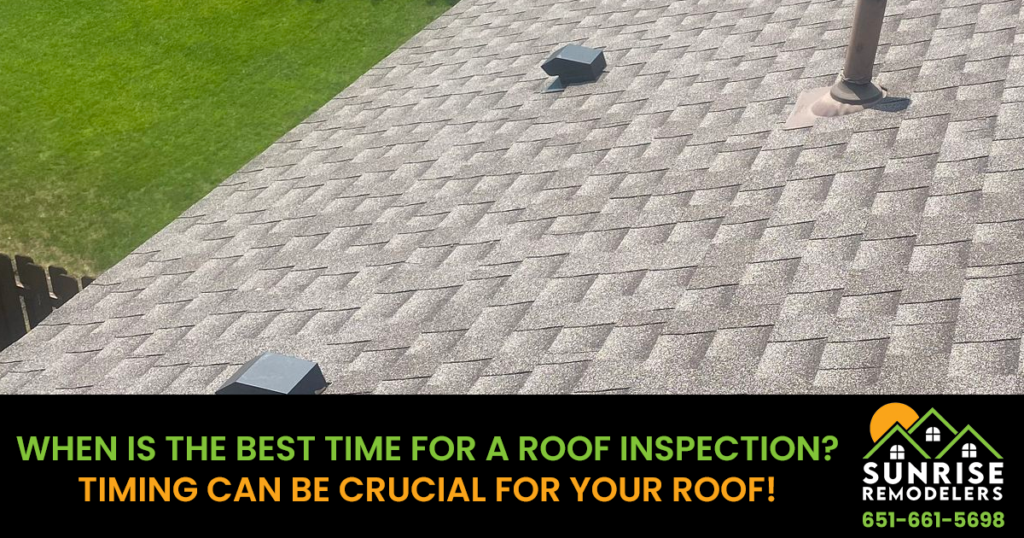 When Is the Best Time for a Roof Inspection?
Timing can be crucial for roof inspections, especially in an area like Saint Paul, MN, where the weather plays a significant role.
Spring and fall are often considered the best times for roof inspections. The mild weather during these seasons makes it easier to identify and repair issues.
After a heavy storm, especially with hail or high winds, it's advisable to have your roof inspected for any damage.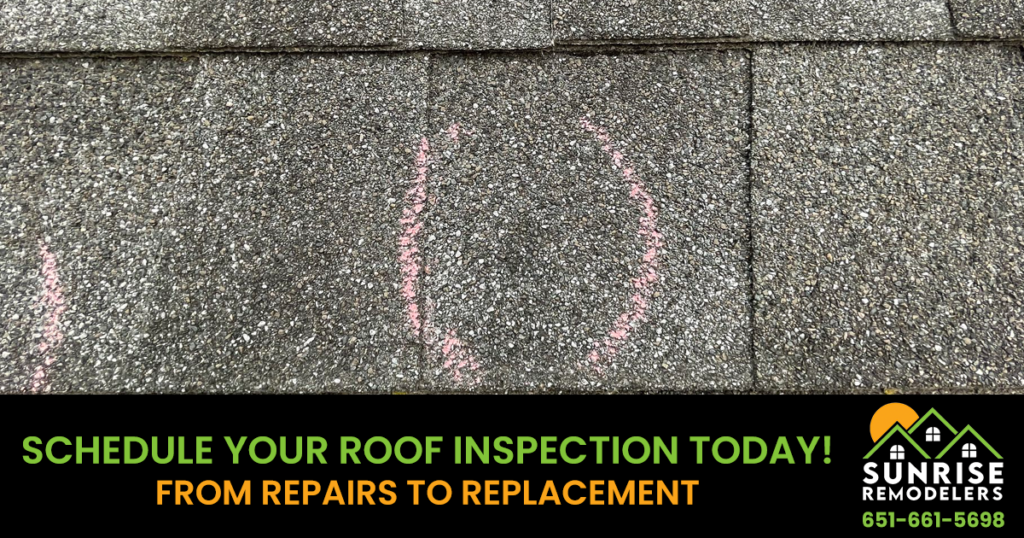 DIY vs. Professional Roof Inspections
While some homeowners opt for DIY roof inspections, there are significant advantages to hiring a professional service like Sunrise Remodelers. ullamcorper mattis, pulvinar dapibus leo.
limbing onto your roof can be dangerous, especially if you're not experienced. Professional inspectors have the equipment and know-how to safely inspect your roof.
Professional inspectors can identify issues that you might miss. They also have the knowledge to recommend the most effective solutions.
AccordiWhy is it important to get a roof inspection?on Tab Title 1
A roof inspection is essential to detect any potential issues or damage early on, ensuring the longevity and structural integrity of your roof. This can save you money on extensive repairs in the long run and helps in maintaining the value of your home.
How often should I get my roof inspected in Saint Paul, MN?
It's advisable to have your roof inspected at least twice a year, usually in the spring and fall. Additionally, it's good to have an inspection after severe weather events such as storms or heavy snowfall.
What does a roof inspection entail?
A roof inspection typically involves a thorough examination of both the exterior and interior of your roof. This includes checking for leaks, examining shingles, flashing, and gutters, and assessing the overall structural integrity of the roof.
Can I perform a roof inspection myself?
While it's possible to do a basic inspection yourself, hiring a professional is recommended. Professionals have the expertise and equipment to safely and thoroughly inspect your roof for issues that might not be apparent to the untrained eye.
What kind of roof damage is common in Saint Paul, MN?
Common roof damage in Saint Paul includes shingle damage due to temperature fluctuations, ice dams that can cause leaks, and structural damage from heavy snowfall.
How do I know if my shingles need replacing?tle
Signs that your shingles may need replacing include curling or buckling, missing shingles, or finding granules in your gutters. A professional roof inspection can help determine if they need to be replaced.
What is flashing, and why is it important?
Flashing is a material, often metal, that is used to seal joints on the roof and prevent water from seeping in. It is especially crucial around chimneys, vents, and skylights.
How can ice dams be prevented?
Ice dams can be prevented by ensuring that your roof has proper insulation and ventilation, keeping the gutters clear, and removing excess snow from the roof.
Yes, some insurance companies offer reduced premiums if your roof is in good condition. Conversely, a damaged roof can sometimes result in higher premiums.
Are there specific considerations for historical roofs in Saint Paul
Yes, historical roofs often require special materials and techniques to preserve their original appearance while ensuring they meet modern safety and efficiency standards.
How long does a roof inspection take?
A typical roof inspection can take between 45 minutes to several hours, depending on the size and complexity of the roof.
What should I do if my roof has water damage?
If your roof has water damage, it's essential to contact a professional roofing company like Sunrise Remodelers immediately to prevent further damage and mold growth.
Can a roof inspection identify ventilation issues?
Yes, a thorough roof inspection will include checking the ventilation to ensure that it is adequate to prevent moisture buildup and overheating.
What materials does Sunrise Remodelers use for roofing?
Sunrise Remodelers uses high-quality materials for roofing to ensure durability and longevity. This includes a variety of materials such as asphalt shingles, metal, and special materials for historical roofs.
Customer Testimonials for Sunrise Remodelers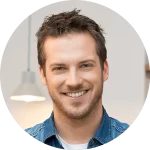 Tom Clubb
Google Verified Comment
After experiencing several high wind hail, and storm events in our area I was concerned about the status of my roof. Sunrise remodelers came out and performed a free inspection. They climbed the roof, inspected the shingles, the flashings, venting, etc. but found nothing to repair or replace. They were honest in their evaluation and did not try to find anything that was not there. I would certainly call them again if I had any projects within their domain of services and would highly recommend them to anyone.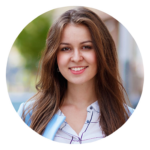 Jessica Macdonald
Google Verified Comment
Working with Joel was great. We had a super tight deadline because we were selling our house and we had to work with insurance to cover the project. Joel and the people at Sunrise we're a huge help in getting all the paper work done and the project done promptly and just in time for us to show our house! Thanks Joel!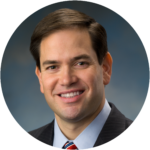 JIM ASCHEMAN
Google Verified Comment
Working with Sunrise Remodelers for 5 years has been fantastic! They consistently deliver excellent results and provide exceptional service. I highly recommend them and will hire them again in the future. Justin Johnson was a pleasure to work with. Thank you, Sunrise Remodelers!
Schedule A Free Roof inspection in saint paul, mn.